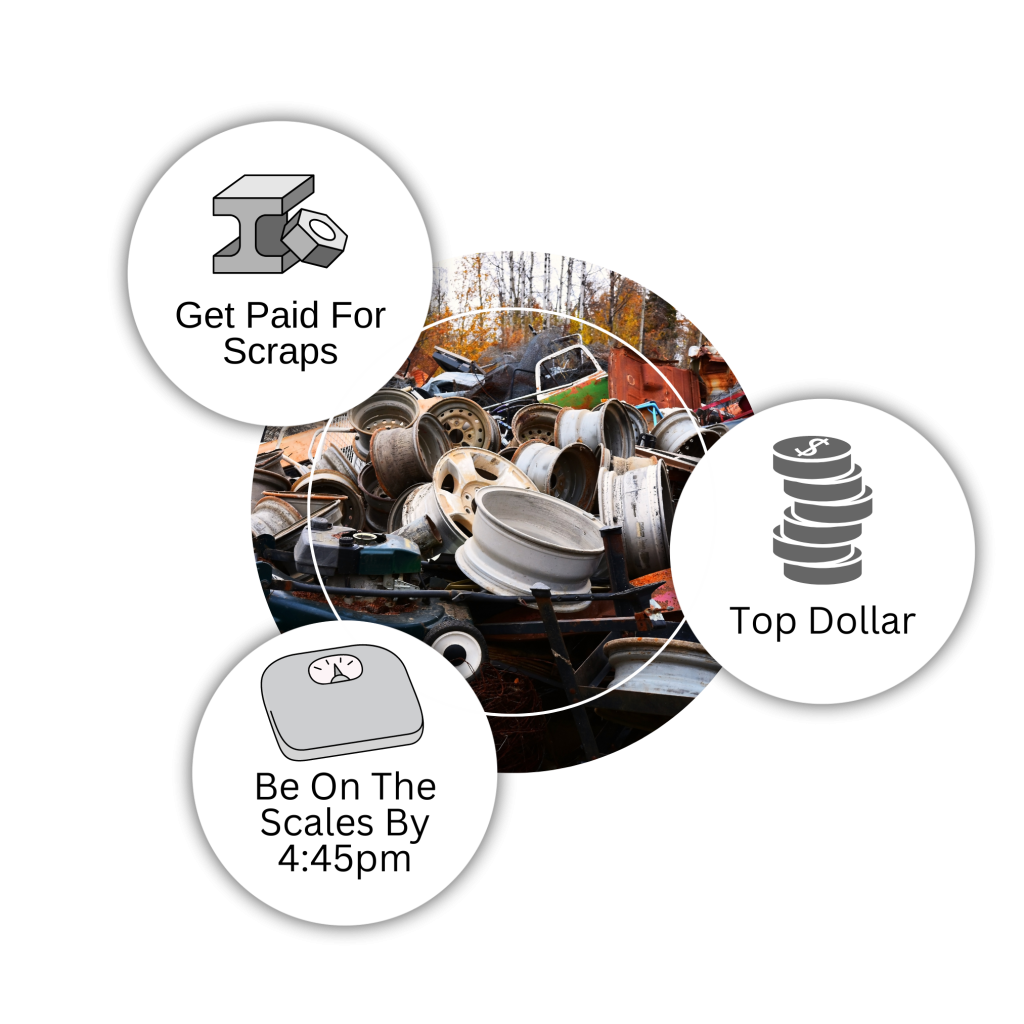 About Springfield Metal Recycling
What we do!
Our dedicated team is here to serve you from Monday to Friday, 8 AM to 4:45 PM. We pride ourselves on our customer service, competitive pricing, and commitment to environmental sustainability.
If you have any questions, give us a call and we can give you current updated information and pricing.
Ferrous and Non-Ferrous Metals
Ferrous Metals: Steel, Iron, Stainless Steel, Cast Iron
Non-Ferrous Metals: Copper, Aluminum, Brass, Bronze
Scrap Metals
Examples of scrap metals that we collect include:
Appliances, Construction Materials, Household Items, Electronics, & Plumbing Materials
Metal & Vehicle Recycling
This process involves several stages, including collection, sorting, shredding, melting, purification, and solidification. The recycled metals can then be used to manufacture new products, reducing the need for virgin ore mining.
Tire-Safe Recycling
Our cement drop-off area ensures a smooth, tire-friendly experience when you recycle with us!
How It Works
Unload by The Following Process
Pull To The Scale
Get a pre-dump weight.
Unload
We will help you unload your truck bed or trailer.
Rescale
Drive back over the scale so we can see how much weight you dropped.
Get Paid
Come up to the desk and get paid for your load.
Materials Supply
Drop-Off & Purchase Materials at SMR
At Springfield Metal Recyclers (SMR), we welcome the drop-off of Asphalt, Concrete, and Trees 24/7 at designated locations. Our material drop-off process is designed to be quick, easy, and convenient for all our customers.
We Also Offer For Sale: